Walang Umay Sa Paborito Kong Siomai, Siomai King!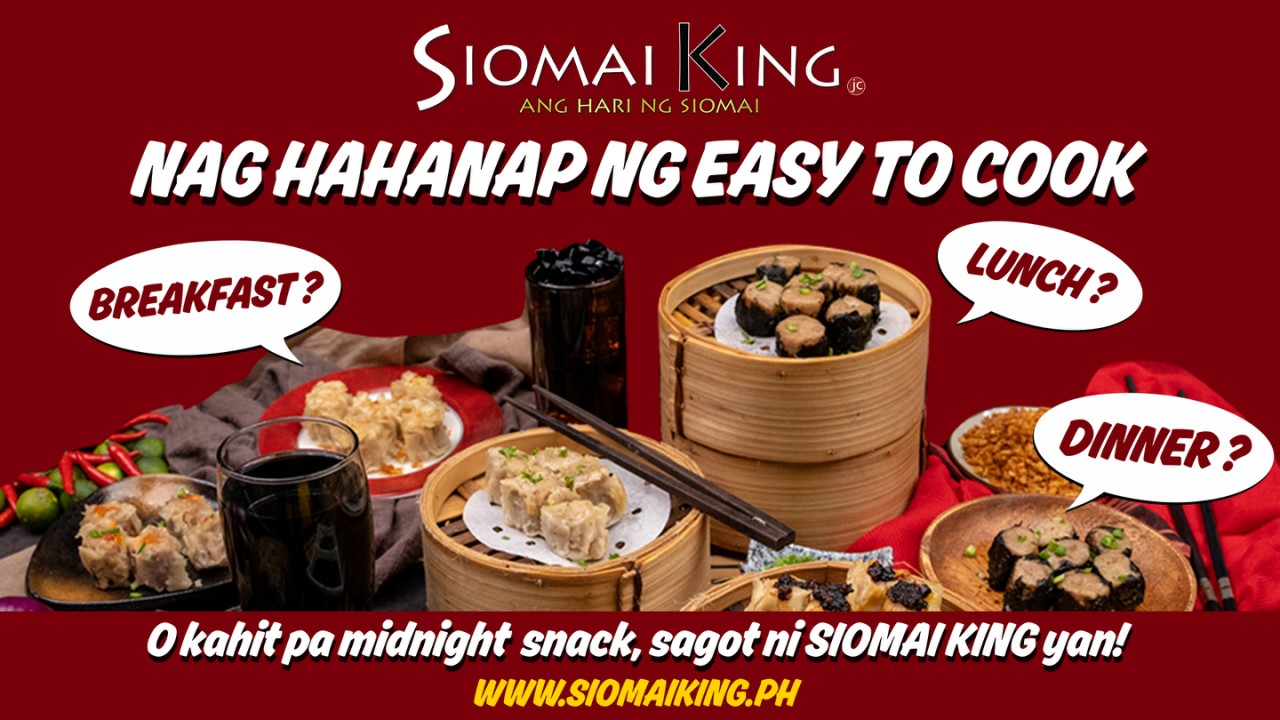 Siomai is among the Chinese dishes that Filipinos embraced. It comes in different flavors and types of meat. Among the top reasons many love this dish is that you can serve it ay any occasion. It is also something that you can have for breakfast, lunch, dinner, and even midnight snacks.
Breakfast
Fried rice is almost always present on Pinoy breakfast tables. Tapsilog, longsilog, and chicsilog are some of the most popular dishes Filipinos love to have in the morning. However, siomai pairs well with some garlic fried rice and egg as well.
Lunch
Miswa is a Filipino soup dish with rice noodles, patola, and meat. Usually, it has ground meat or meatballs, but siomai is also a tasty alternative. You can have the soup on its own or top it on some steaming bowl of rice.
Snack
Siomai King's Chinese, Hongkong, Japanese, and chicken siomai all make a delicious snack. Whether steamed or fried, siomai will surely fill you up and satisfy your tastebuds. Dipping it in some toyomansi (soy sauce and calamansi) with chili oil will make it even tastier.
Dinner
For many people, simple siomai with rice will do for dinner. Siomai King's siomai is so flavorful that it goes well even with plain rice. Pairing it with your favorite veggie dish would make a balanced meal.
Midnight Snack
When it's late at night, what food do you crave? The answer for many Pinoys is pansit canton. For some reason, pansit canton tastes way better when it is past midnight. How do you make
Your classic pansit canton more special? Top it with some fried egg with some siomai on the side.
How do you like your siomai? Share it with us! G? G! At G-List Socials, we specialize in product shoot as well as food styling and photography. Give us a call at (0915) 766-4685 or email us at [email protected] to learn more about our services. You can also reach us through Facebook and Instagram.
Contact Us
Feel free to leave us a comment